Overlaxed Presents: Cloudy. The Best, Cheapest And Most Secure Cloud Storage You'll Ever See. A secure seamless experience is our promise.
Cloudy is Overlaxed's Exclusive Cloud Storage Service Powered In Secure Infrastructure Provides The Cheapest Monthly and Yearly Subscriptions, contains more than 10 features and of course covered by a Real Customer Support Live Chat & Via E-mail.
While Cloudy is Not restricted to the files and data that can be uploaded, there must be an Acceptable Use to prevent abuse or misuse, and we believe that with some common sense and respect to the human values there should be no issue.
Store your all your files in Cloudy or backup a copy of them safe in super secure cloud infrastructure armed by a 2-Layer SSL encryption protection. Now With Cloudy you don't have to worry anymore, put them and forget them.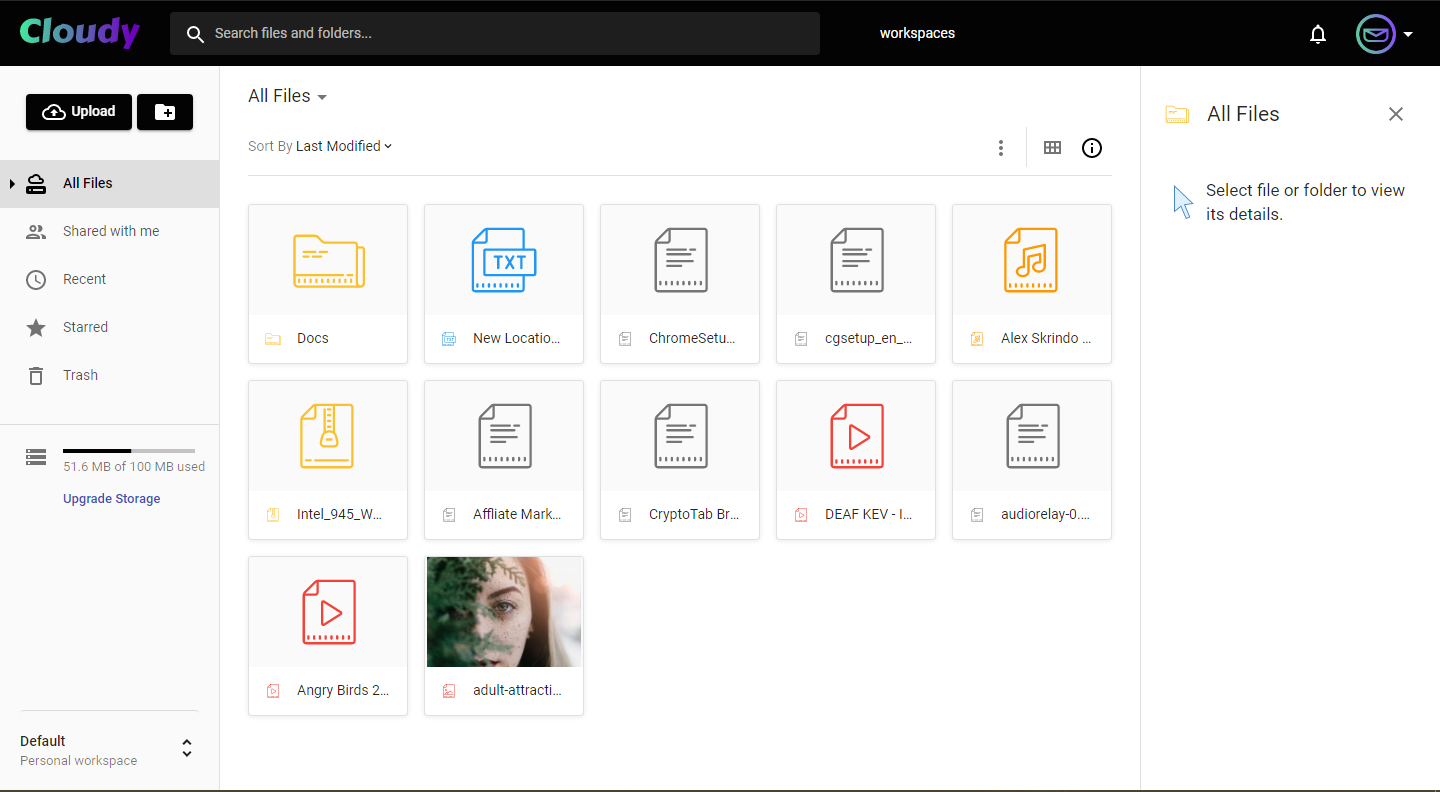 Cloudy makes it fast to store your files. Usually people hates waiting while uploading their files. We put that into consideration, speed is Cloudy's second name.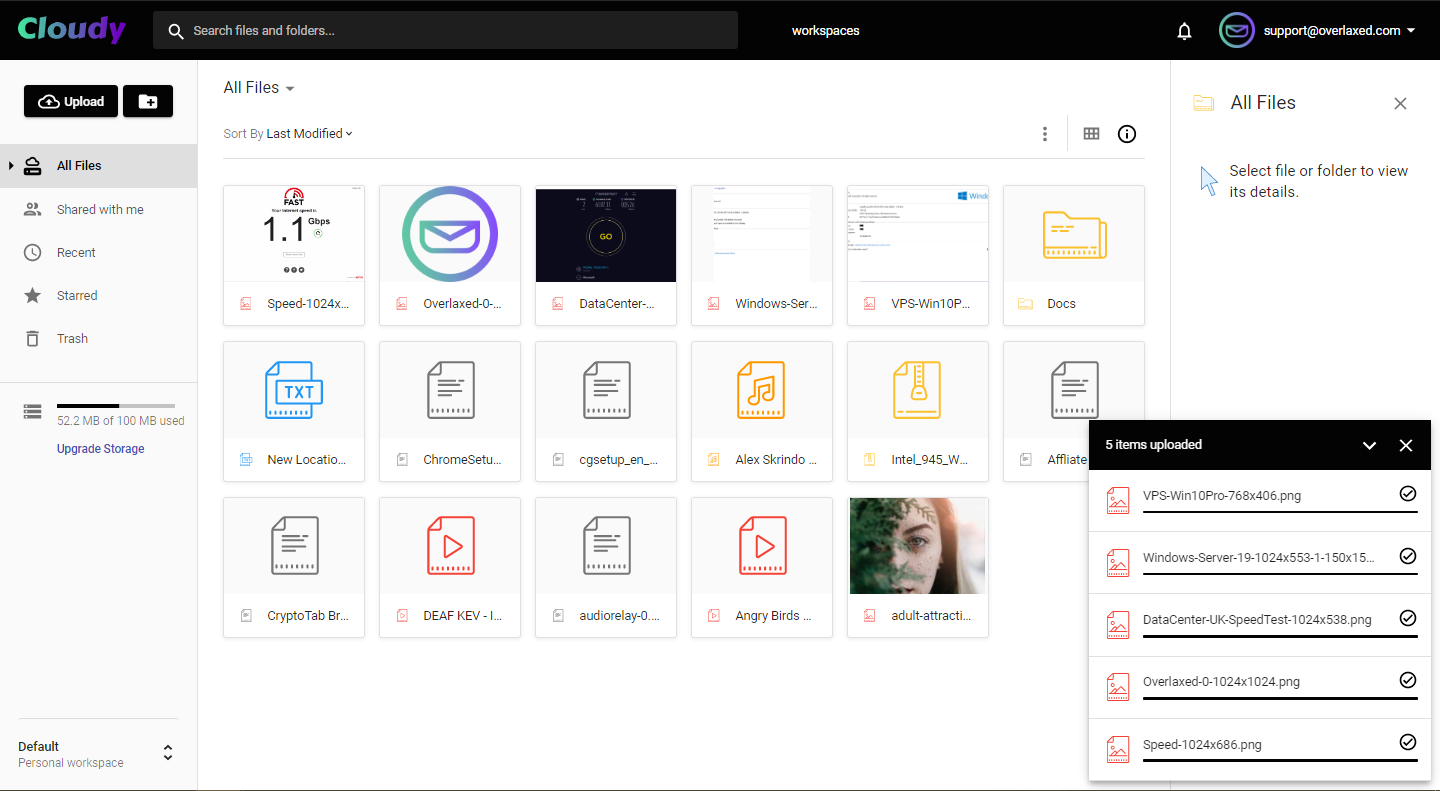 You want to share your files with your friend and family? With Cloudy you can make people see, manage, edit or download plus you can get a shareable link to download any file with ease.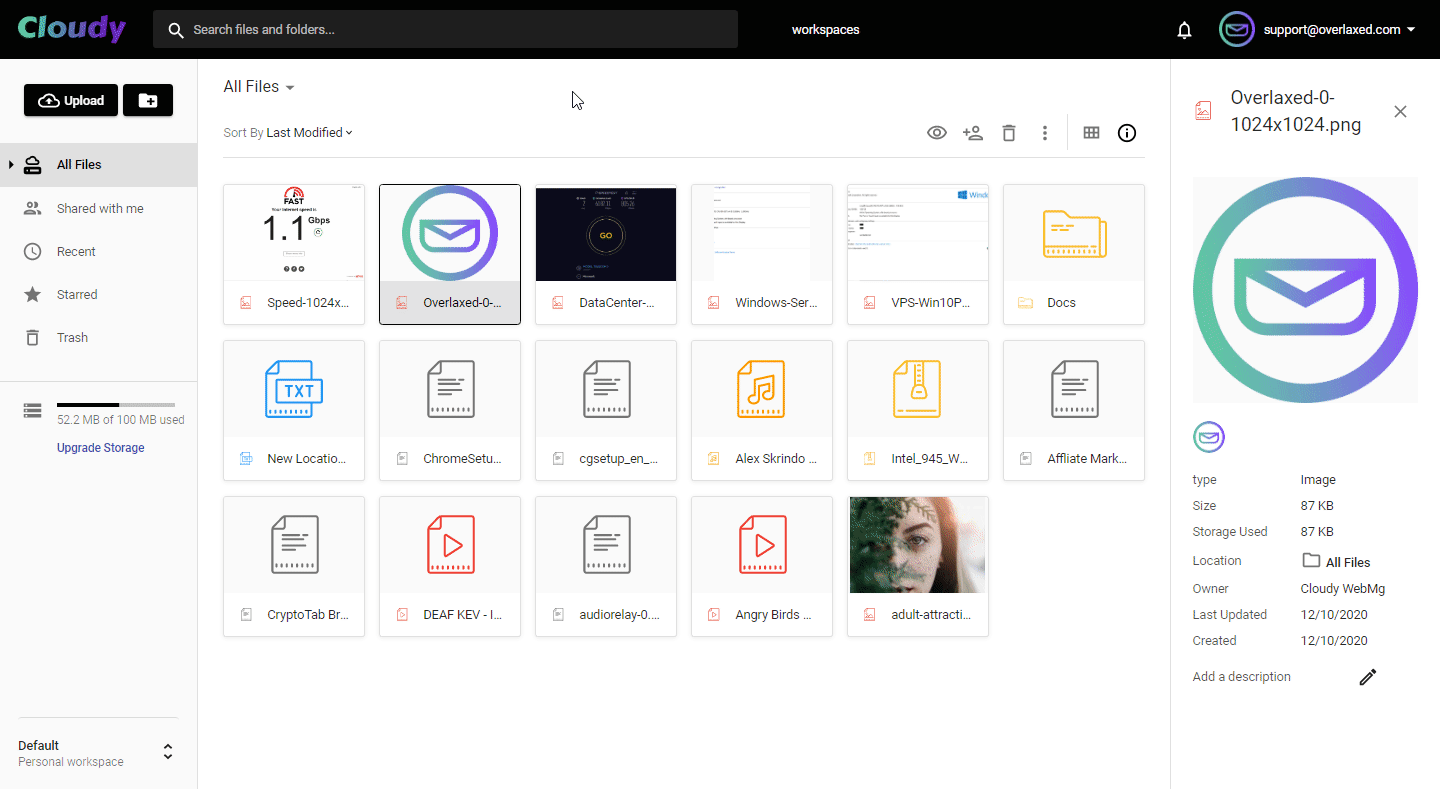 You can drag and drop multiple files into Cloudy and it will take care of the rest, no headache.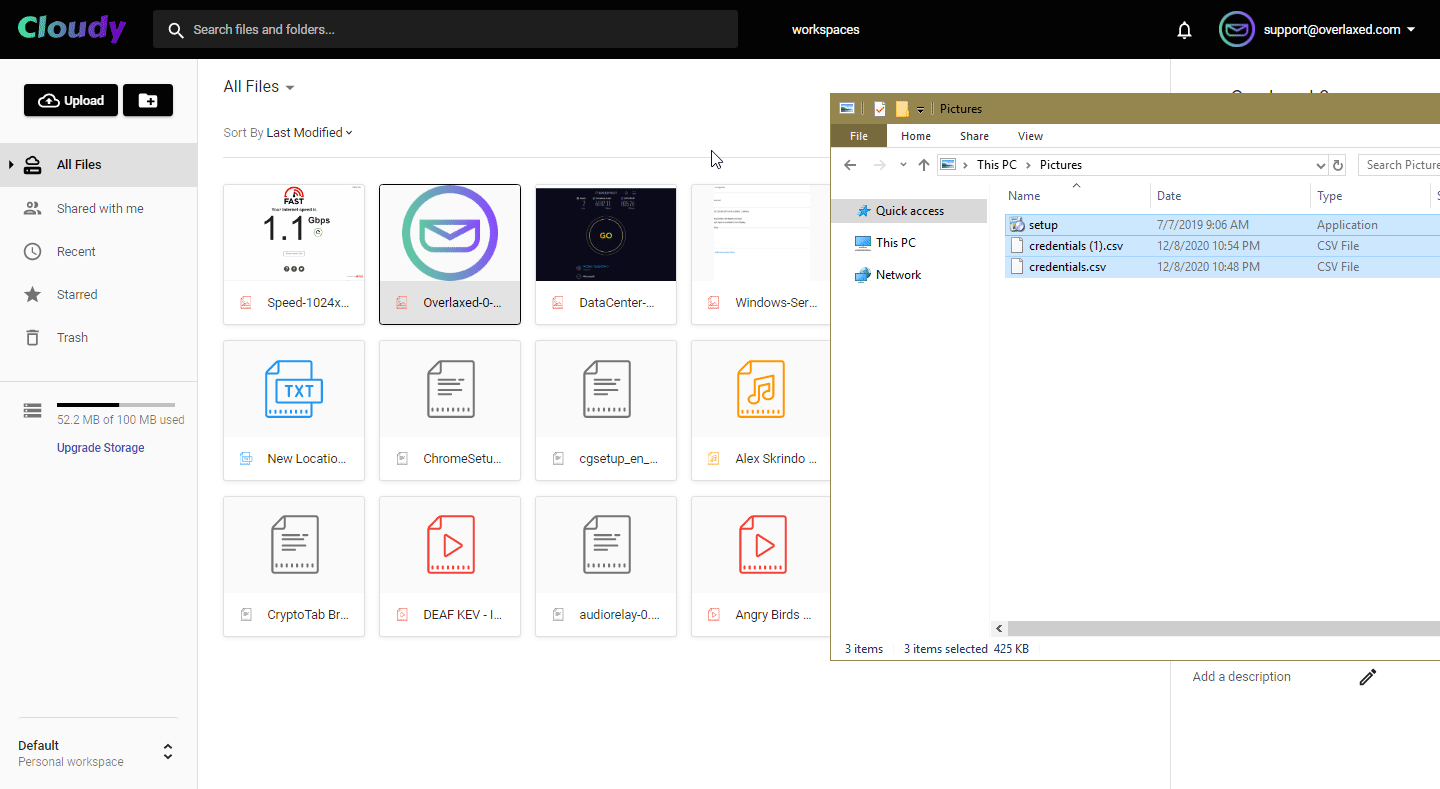 Instantly Preview Your Files
With Cloudy if you're not sure which is the right file to download, you have the option to click-and-preview: .jpg .png .pdf even audio and video files.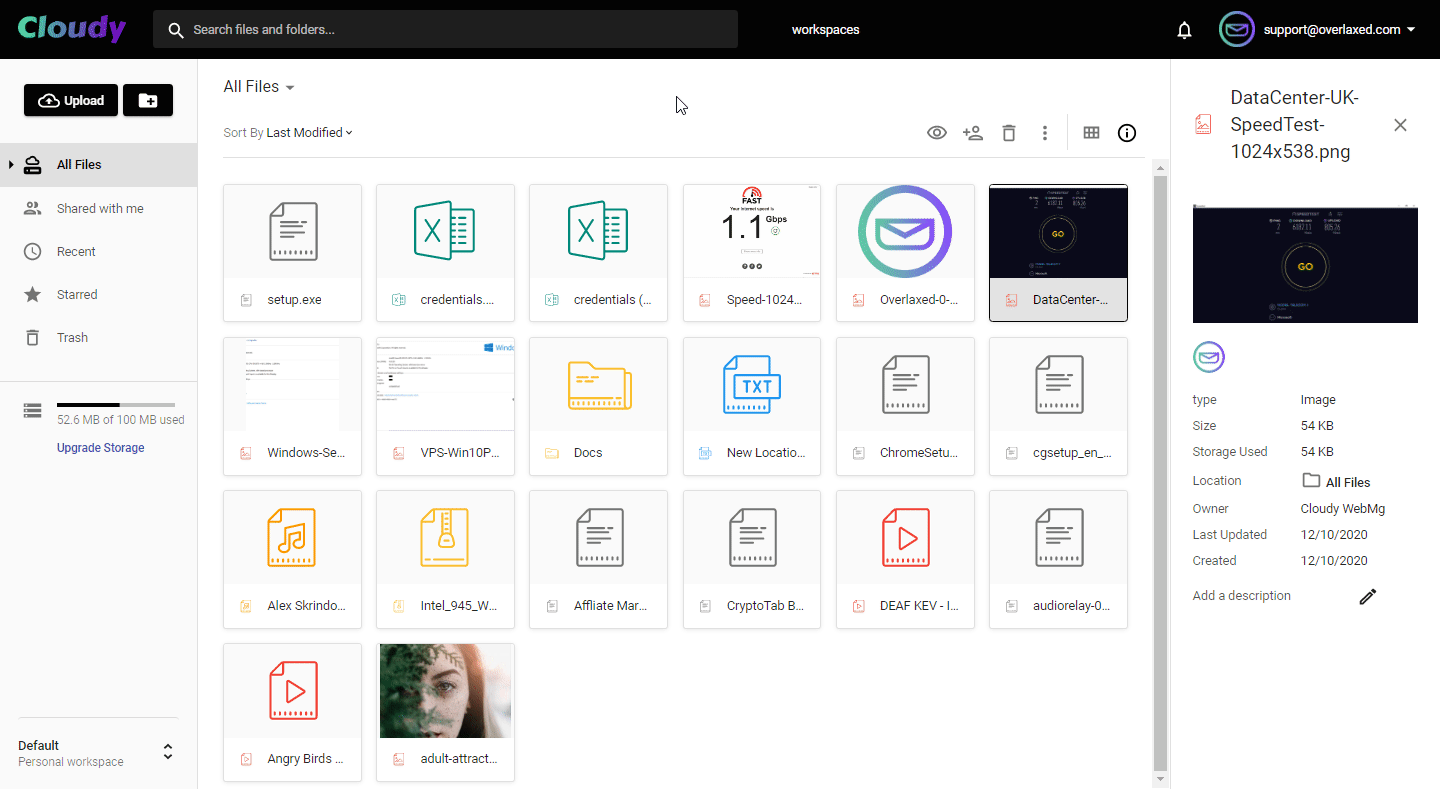 Start Now For As Low As $7.99
looking for custom storage space quota?:
What are you waiting for?
Start Storing Your Photos, Videos & More!
What are you waiting for?
Signup and start in 30 seconds.