Overlaxed, Ensures Its Customers A Decent Upgraded Cloud Computing Service, The Cheapest In The World - Blazing Speed Low Latency Ultra Premium VPS Servers With Utmost Efficient Performance. Hosted in Premium Data-Center Locations, Equipped With Latest-Gen Intel® & AMD Processors To Assure A Seamless Experience - Covered by Help Center & Ticketing Support. Maintained Underpriced
Overlaxed Gives You The Best Deal™.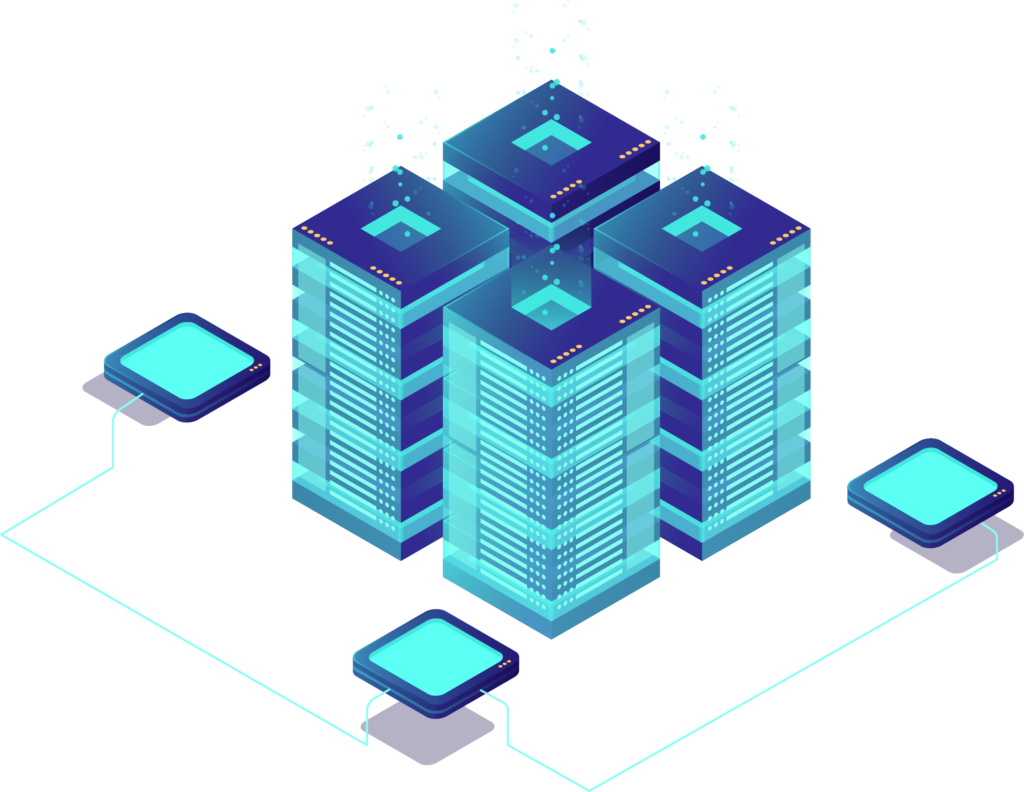 Wide Range of Windows & Linux Templates - Choose your preferred OS.
You already know We Have The Cheapest Cloud Computing Service Out There.
Secured with Enterprise-Level SSL in addition to PCI DSS compliant payment processing for 100% user protection.
We pledge full Firewall and DDoS protection into All Servers plus complete anonymity accordingly with our Privacy policy.
Human errors, machine disruptions and Natural disasters bound to happen. Our Help Is there when you need it, find your answer in HC or Open a Ticket.
When people put their trust in Us, we can't help but assure the best experience possible. Overlaxed is, the 1st-choice Cloud Company for many. Check Customers Feedback.
We Currently Accept All Credit and Debit Cards, PayPal
and Bitcoin as payment methods.
With the Upgraded-System adopting the KVM VT, you'll have 24/7 access to a control panel to manage your Server whenever you want, free of cost.
After you make a purchase, Our system starts deploying your Server automatically and when it's finished, you'll see/receive the credentials within minutes. (Manual Approval Currently)
We offer Unrestricted Bandwidth free of charge in all plans currently until future updates in the Asia Pacific DC.
People Recommends Overlaxed
Your Feedback is Highly Valuable For Improving Our Cloud Computing Service With A Shared Goal: Your Ultimate Satisfaction!
How do you protect my privacy?
Where are the DC locations accurately on the map?
See Overview of our Data-Center locations around the world: in this page.
How to access your Overlaxed Server?
After you order and the automatic system deploying your Server process is finished, your Server credentials will appear automatically in your control panel (Client Area). To use your Credentials and access your Server, you need a Remote Desktop Program such as RDP for Windows users. For Linux an SSH program such as Putty. type your IP first, then your username and password.
How to do a Speed-Test the right way?
Speed Measurement: In order to retrieve the correct Download/Upload speed number, download and install the Speedtest by Ookla application then attempt to test.
How to bypass IE Browser restrictions for WS Users?
First step is to download any alternative browser (Google Chrome , FireFox..) on your own Computer, after downloading the installer, right-click, copy or Ctrl+C to copy the installer. Next paste it inside your RDP. Start the installation process, Well Done.
How many vCPUs does each VPS Server has?
Our Servers maintain super-efficient and high-end CPU performance due to the current updated Kernel-based Virtual Machine (KVM) Virtualization in use. The vCPUs can be divided as follow:
4GB RAM with 2vCPUs (vCores)
8GB RAM with 4vCPUs (vCores)
10GB RAM with 6vCPUs (vCores)
12GB RAM with 8vCPUs (vCores)
More specifications may be launched in the future. 
Can I renew My Server?
All Overlaxed Server types is renewable right from the control panel each month with ease.
Can I order a VPS Server with custom OS?
You can order any VPS Server with the available Operating Systems or mount (upload) your own OS of choice to your Server right from your control panel under your Server management.
How to change your RDP's Password?
Now, If you would like to change your password click CTRL+ALT+EN on your keyboard. Click on "change a Password" then put your old password and your new password.
Do you charge Hourly or Monthly?
According to the plans, we charge on a monthly base, meaning you may use your Server 1 or all hours and be charged the same fixed rate per plan. If we were to charge on an hourly base, the price is likely going to increase dramatically per month resulting in an expensive charge. 
Can I run an Android Emulator inside my VPS?
By default, almost all Android Emulators require a Graphic Card (GPU) in order to work. Our VPS Servers are non-GPU and therefore it is no possible and may corrupt or cause malfunction if executed. However if you're looking for Servers with GPU, check out our Gaming Servers.
What's the pricing model for each VPS plan specification?
Below is a detailed pricing for each plan specification:
Price: 9 £$€ per month
RAM: 4GB
CPU: 2vCPUs
Storage: 50GB
Price: 12 £$€ per month
RAM: 8GB
CPU: 4vCPUs
Storage: 60GB
Price: 16 £$€ per month
RAM: 10GB
CPU: 6vCPUs
Storage: 70GB
Price: 18 £$€ per month
RAM: 12GB
CPU: 8vCPUs
Storage: 80GB
Price: 22 £$€ per month
RAM: 16GB
CPU: 10vCPUs
Storage: 90GB
Price: 28 £$€ per month
RAM: 32GB
CPU: 12vCPUs
Storage: 100GB
What exactly are the available Operating Systems?
Below is a detailed list of the available Windows Operating Systems:
Windows 10
Windows 11
Windows Server 2012R2
Windows Server 2016
Windows Server 2019
Windows Server 2022
Learn more about the available Linux & Application Operating Systems offered, Here.
Can I use a VPN inside my RDP?
Can I order additional Configurations?
You can order additional configurations (such as IPs, Disk Storage etc) when ordering the DServer by selecting the appropriate available configuration option you need.
Can I upgrade my VPS Server from 4GB-32GB?
You may upgrade your Server from your current specifications to a higher one (ex: 4GB to 32GB) right from your control panel.
How to prevent your WS Server from sleeping?
Step 1 : Open "Group Policy" and then navigate to:
Computer Configuration\Policies\Administrative Templates\System\Power Management\Video and then Display Settings.
Step 2 : Enable the "Turn Off the Display (Plugged in)" setting and change its value to 0.
How to increase Your RDP speed?
There is a few options before connecting that can improve the connection speed of your RDP :
Step 1 : before connecting to your RDP click "Show Options" in the "Display" tab reduce the Remote desktop size and choose a lower color setting. 
Step 2 : under the Experience tab uncheck everything except "Reconnect if connection is dropped" Now hit Connect.
While it depends on your Upload Speed this should speed up your session.
What is the difference between VPS and RDP?
In brief, RDP provides remote display and input capabilities over network connections for Windows-based applications running on a server, while VPS is a virtual machine that you can use to host your data and since VPS runs its own OS, you can get a Windows or Linux VPS server.
What is the VPS Servers' default IP Protocol?
The official IP Protocol in the Overlaxed VPS Servers is the IPv4 Protocol. You may order or custom request an IPv6 block here or when ordering an eligible Server.
The "there was a problem when resetting your pc" error
I have a question, how can i reach you?
You may find your answer in the Help Center or get in touch with the Customer Support Team by E-mail. Or use our bot on the bottom right corner to chat directly.
For full info on how and when to reach Us, check this article.
Your Official Destination For Support
7:00 AM-9:00 PM (Monday-Friday) (GMT+1-BST).